Sustaining the environment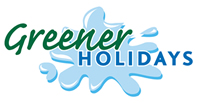 A barge vacation on the UK canals and rivers is the perfect way to explore the beautiful countryside of England , Wales & Scotland . Enjoyment of the holiday depends upon the sustainability of the canals, the towpaths and the countryside itself.
Your barge vacation is a very low carbon holiday.

At UK Boat and Barge Hire we are proud to provide a holiday which has minimal impact on the environment. We consider all aspects of our operations and are undergoing a process of environmental impact minimisation throughout the organisation, wherever feasible.
We undertake a number of environmentally friendly activities which include :
All holiday documents and information are available here on the website electronically. The information booklets that are sent out with holiday confirmation documents are recycled (you will be invited to return the booklets to the marinas at the start of your holiday).
Boats are fitted with long life oil filters requiring only one oil change each year, reducing waste oil quantities.
Eco hulls on boats, limiting wash that erodes banks and increasing fuel efficiency.
Efficient modern diesel engines.
Plentiful supply of hot water produced as a by-product from the cooling system of the engine.
Boats provided with Ecover washing up liquid and our cleaners use a Diversy Leaver cleaning system. These reduce packaging waste and are completely and immediately biodegradable which has minimum effect on aquatic life.

Click here to see our Ethical Policy page